The Next Generation
Professional Networking Platform
Upstream redefines professional networking with products designed for organic interactions and life-changing connections.
Events
Communities host engaging virtual interviews with guest speakers, followed by 1:1 video breakouts for community members to meet each other.
"I used to host local networking dinner events of 10-20 people that took considerable effort to set up but now with Upstream I can scale that infinitely. In just 6 months I've hosted and run 20 events that take just a few minutes to set up with 8 expert speakers, helping to connect over 600 people from around the world."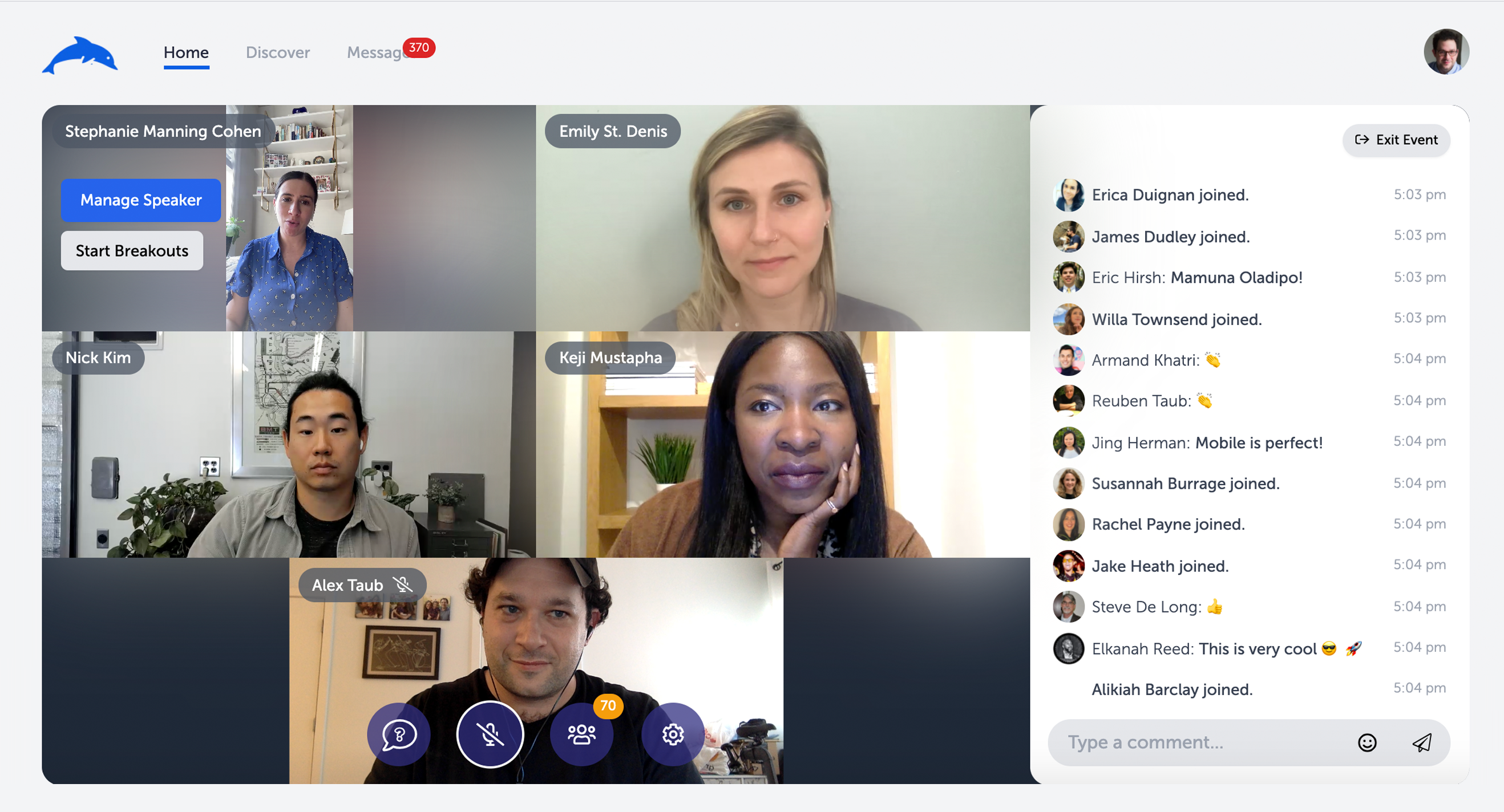 Communities
By joining communities, you're able to meet amazing people who care about the same things you do.
"Upstream has been transformative in how I learn and network! I've met reporters, founders, and investors that have led to business connections — but more importantly, it has led to meaningful relationships."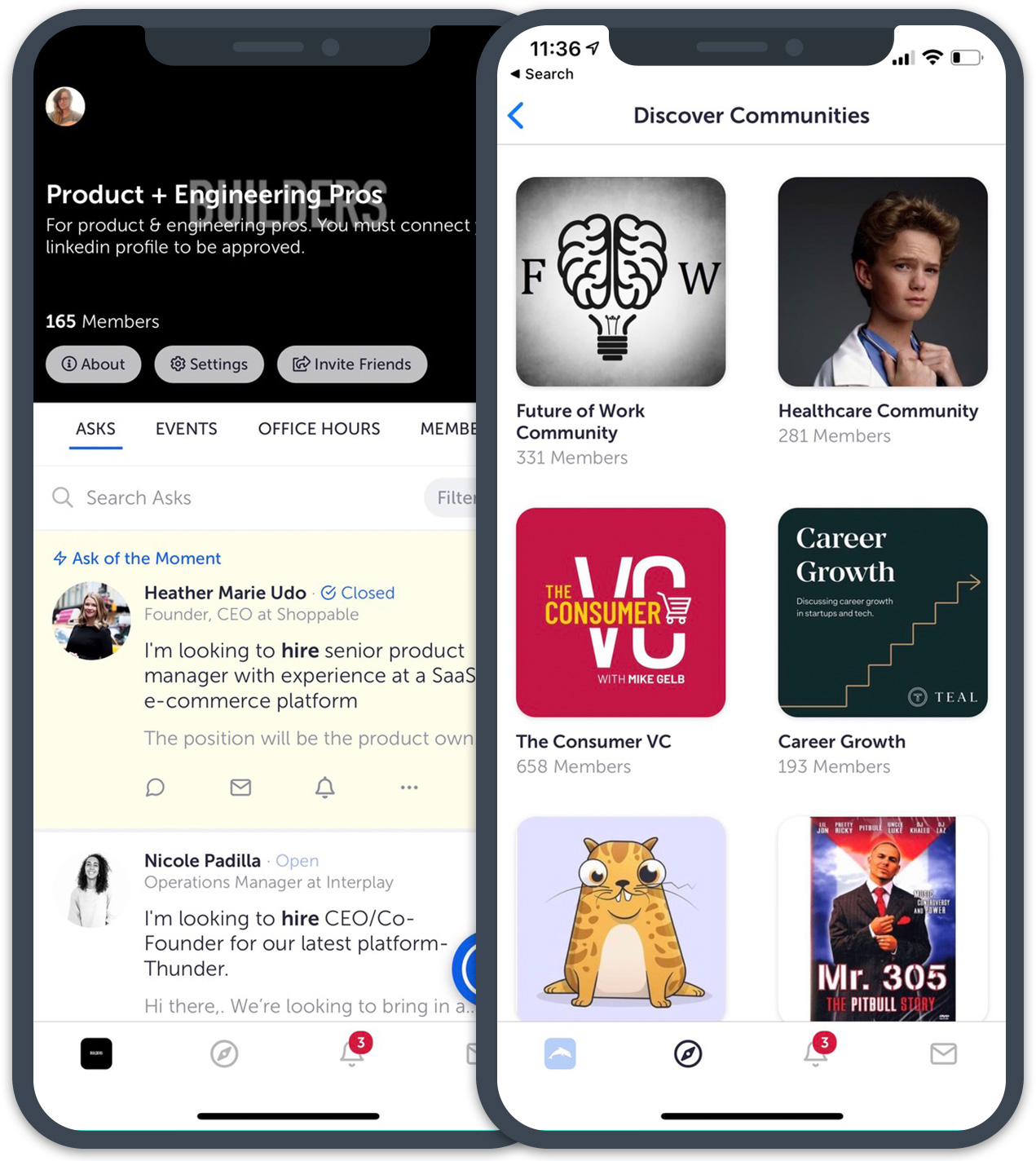 Office Hours
Attending and hosting Office Hours is a great way to meet new people, ask questions, and share advice.
"If you take the best parts of Twitter and Clubhouse and combine them, you have Upstream. The events and 1:1 chats may be brief but they're meaningful, intentional and full of purpose. I look forward to my weekly Upstream event on my calendar; I never know who I'm going to meet next but I always know that I leave with a new outlook on something or a good laugh."